Janice's professional art career began more than 40 years ago.
In my 40-year art career, I have received many top honors and awards for my work. These include numerous First Place Awards, multiple Senator Donavan Awards, the distinguished People's Choice Award at the National Cooperstown Art Show, and the coveted Best In Show award as judged by David Ebitz, Director of Sarasota's prestigious Ringling Museum of Art. My work has been featured in professional journals, magazine covers, calendars, books and album covers. Recent projects include commissions from TIME-LIFE and National Geographic.
Her professional art career began over 40 years ago after graduating from East Carolina University with a Magna Cum Laude BFA degree in painting. It's been her joy to experience many types of art jobs from portraiture at Busch Gardens to book illustrations for Time-Life and National Geographic publications to many private commissions, etc. For over 40 years she has been happily married to Dr. Scott M. Huse. Their family currently resides in North Carolina.
If she had to choose one painting to be her favorite in her entire art career, it would be the one, If Thine Enemy Thirst. The scene depicted could be considered as an epilogue to the Underground Railroad story. It is intentionally displayed as a morality play. A man faces his mortal enemy, but chooses to show mercy at the risk of his own life.
As the Bible instructs us, "If your enemy is hungry, feed him; if he is thirsty, give him something to drink…do not be overcome by evil, but overcome evil with good." (Romans 12:20-21)
ART SHOW HONORS
Some of my art show honors
Senator Donavan Award (twice)
Popular Vote Award Cooperstown
Grumbacher Award
416th Commander's Award
Master's Division Award
Best of Show (repeatedly)
First Place (repeatedly)
Mayor's Award
Chamber of Commerce Award
Past President's Award
SUNY Award
People's Choice Award Tri-County Show
Rotary Club President's Award (repeatedly)
Bank President's Award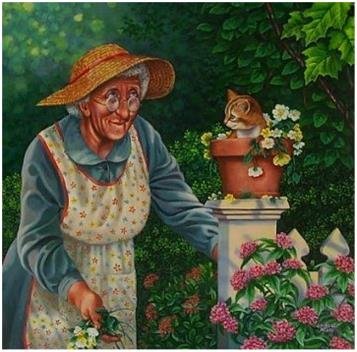 U.S. History: People and Events that Helped Build America
Harriet Tubman: Conductor to Freedom
Religion: A Search for Meaning
Harriet Tubman: A Woman of Courage
Island Scene, Cover Illustration & Featured Artwork
Little Things, Illustrations
The Collapse of Evolution
The Well of Beersheba
Sonrise Songs
My Heart Rejoices in The Lord
The Banner
Come High
Dad's Christian Character Series, vol. 1 & 2
Volmar's Bridge
Mortimer Mole's Decision
A Festival to Remember
Sammy Squirrel in Daisy Meadow
Squeekie Mouse's Ride
Trouble on The River
Humane Society Calendar
Why So Many Problems Lord?
Univ. of North Carolina Professional Archaeology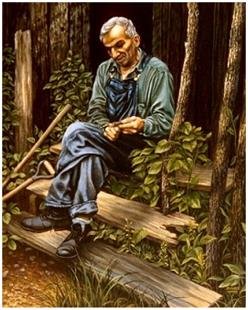 STYLES
JANICE ENJOYS A VARIETY OF PAINTING STYLES FROM MODERN TO IMPRESSIONISTIC TO TIGHT REALISM
Professionally, Janice enjoys a variety of painting styles from modern to impressionistic to tight realism. She typically paints whatever work comes her way or seems like a good idea at the moment. Sometimes it is a directly commissioned work like a portrait or illustration.
Other times it is just an idea that Janice feels strongly to express on canvas. For example, her Underground Railroad series, probably her best known work, began simply as an idea with no thought as to whether it could ever be successfully marketed.
It was a nice surprise several years ago when a book was published about that series in the Netherlands. Janice's current projects include Blue Ridge Mountain landscapes and wildlife paintings.
In terms of personal fulfillment, Janice's favorite works are the ones based on expressions of her Christian faith.